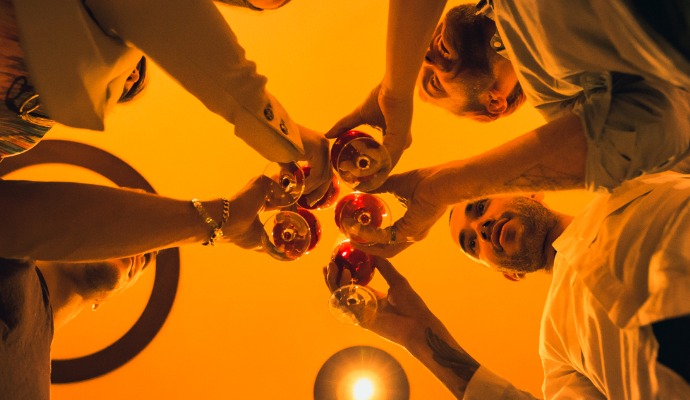 The Cocktail Method
Whether you're a solo entrepreneur, head of a start-up, or you have a promising business idea, you'll most likely need capital in order to develop and test your idea before you go to market.
Unfortunately, poor cash flow is one of the biggest hurdles for start-ups.
In fact, according to a survey from Small Business Trends, 29% of small business failures were due to a lack of cash.
Worse still, 30 per cent of small businesses continually lose money each year!
Based on these figures, it's clear to see a lot of start-ups struggle to build up capital. And even when a business does take off they often struggle to stay afloat and maintain healthy cash flow. As a result, the business idea either never takes off in the first place or gets cut short early before reaching full potential.
There are no winning formulas for running a successful start-up. But there are ways to minimise risk along the way. Choosing the right method to raise capital can increase your chances of success.
More Than Just Bootstrapping
One of the most common and low-risk ways to fund a new business idea is through bootstrapping, where you use your own personal savings to develop an idea or a business from the ground up.
There are many advantages to bootstrapping. You don't have to repay a loan or extra interest, answer to an outside investor, or face the risk of bankruptcy. If the idea doesn't work out, you can walk away (mostly) unscathed and move on.
On the downside, you may not have the resources to fully develop your idea or keep up with customer demand. Also, since you carry all of the financial risk, you have the most to lose. Anyone of these hurdles can stop you dead in your tracks.
What if you could enjoy the combined benefits of bootstrapping and a venture capital investment all at once? This is where The Cocktail Method comes in.
What is The Cocktail Method?
Put simply, the Cocktail Method is a mix of both bootstrapping and seeking investment, where you:
Use your own capital to fund the proof of concept stage, and
Collaborate with a more established company in the same industry as you, who can provide the expertise, capital, market research, and credibility you need to realise your idea.
What is the proof of concept (POC) stage?  In essence, it's a small exercise where you test the design idea or assumption. The main purpose of the POC is to demonstrate the functionality and to verify a concept or idea.
In the context of a start-up, the purpose of the POC is to find out if the idea is viable – be it from a technical, financial, or commercial standpoint – and determine the best way to develop, test, market, and implement the idea.
Once the POC is finalised, you have all of the info and evidence you need to pitch to an established business and persuade them to invest in your idea.
Why does this work?
Because bigger, more established companies are always on the hunt for new products and innovative ideas, which can help them stay ahead of the competition. So, when somebody comes along with a great idea – which has the potential to be a major industry disrupter – and the initial R&D has already been taken care of, the business can quickly bring the idea to market and earn a swift return on investment.
But don't take our word for it. Here's a case study to prove The Cocktail Method can deliver amazing results.
The Cocktail Method in Action – Hammacor Case Study
Paul, a client of mine, came up with a way to prevent heavy-duty construction equipment from being damaged when drilling through solid rock.
As a drill operator on utility installation projects, Paul had witnessed first-hand both the major inconvenience and financial burden this issue had placed on many construction companies – often costing up to millions of dollars in lost revenue each year.
After a few years of independent research and theorising, Paul came up with a solution that could – in theory – solve this problem. However, the cost to develop and manufacture a prototype where he could test his theory was beyond reach. Therefore, relying on just his own capital was out of the question.
When Paul came to me for advice, I explained and suggested The Cocktail Method of raising capital. This involved him using his own capital to develop Hammacor to the POC stage, get all of his ducks in a row, and present to a potential collaborator.
The 'ducks in a row' that I arranged and oversaw were:
Research and development: Early-stage professional engineering design and high-level specifications with Computed Aided Design (CAD).
Finances: Calculating the estimated cost of development, manufacturing, testing, and other associated costs to ensure the idea had financial viability.
Intellectual Property and Patents: Helping Paul secure IP protection and guiding him through the process of drafting and filing for patents.
Brand development: Giving Hammacor (including three other supporting pieces of equipment) a unique brand identity that would resonate with potential collaborators and their customers.
Trademark registration: Applying for trademarks for all of Paul's ideas so that each brand was protected and easy to identify.
Company registration: Helping Paul register a company in order to promote all of his products under one distinguishable banner.
Documentation: Outlining the entire process in a clear, easy to follow document so that both he and potential collaborators could review.
From there, I approached and presented Hammacor to one of Australia's leading infrastructure construction companies, who were losing tens of millions of dollars per year due to solid rock-related damage.
After learning about the benefits of Paul's idea, and reviewing the POC to see the idea had technical and commercial viability, the company was open to providing the necessary capital in order to develop a prototype and test the concept in the real world.
Paul's story is very promising. If Hammacor can deliver on its initial promise, Paul could have a global, multi-million dollar product on his hands. Better still, he also has a company who is ready to purchase his equipment and deliver to market.
Best of all? The Cocktail Method could deliver similar results for you.
Did you enjoy this blog?
Feel free to let us know in the comments if this method of capital raising, or any other type of capital raising, has worked for you before.
Do you have more questions? 
This blog expands on chapter 9  of the 10 Vital Questions Guide, titled What Are My Options for Raising Capital?

You can download the Guide here for free